7 New Design Trends for Home Builds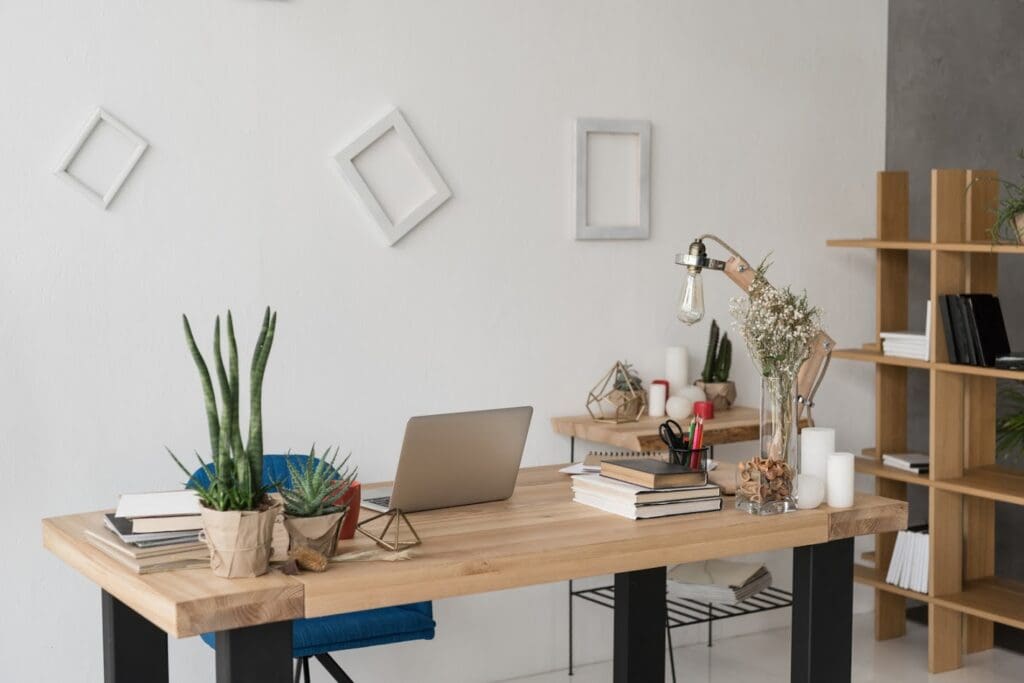 Good building design should combine the amenities of a comfortable living space with well-done, beautiful architecture that shows off both impressive curb appeal and interior style. Before you begin to plan and design your dream building, take a look at some of the latest and greatest design trends to make the most of your new space.
1. Impressive Staircases
If you opt for a multi-level building, look to your staircase to make a big design impact. The structure and size of the staircase have the potential to be an eye-catching architectural focal point in your entryway.
Your building's main flight of stairs can take various shapes and be built to complement any design style. To maximize your staircase design, consider the choices of stair tread, handrail, and riser materials that best suit your desired aesthetic, from bare and natural to industrial and complex.
2. Smart Storage
Any building needs a lot of storage, but you shouldn't just tuck things away into a single, dedicated storage room. Rethink built-ins and cabinetry, and try to incorporate multifunctional pieces that will hide everything from your collection to machinery while providing a top surface with an additional use.
The desk in your office could double as entertainment storage, while your office desk could also function as a bookcase. The only limit to smart storage is your creativity.
3. Sustainability
Energy-efficient windows, doors, and appliances can not only save you money in the long run but can also improve your quality of life, too. Consider a building design that allows for a lot of mood-boosting natural light, clean air circulation, and plenty of space for outdoor greenery.
4. A Custom Home Office
As virtual workspaces have risen in prominence, the need for a clean, quiet, and functional office space has never been greater. An office space may seem like a small luxury in your building, but it doesn't take much space to create a practical, attractive workspace. With the recent increase in remote work options, some may even argue that it should be an essential element of your future building.
Your office space should be free from distractions, while accommodating the right amount of equipment and space necessary to check every item off your to-do list. Because video calls have also risen in frequency, your office arrangement should also include a clean, professional background.
5. Indoor/Outdoor Spaces
The office, cafeteria, conference-room, and training room spaces of your building all serve different levels of functionality, and your outdoor entertaining space should be no different. Think of your outdoor space as a continuation of your interior, especially if you plan on spending time out there dining al fresco with co-worker, families and friends.
Your new deck, patio, or porch is its own little sanctuary, and it deserves a few upgrades, such as a fireplace, sound system, and space for a full dining set. Some builders even include an outdoor kitchen, grill, or hot tub as parts of their outdoor living space.
6. Open Floor Plans
A long-established and popular way to use interior space, open floor plans are going strong. A natural flow from your future conference room to the kitchen-net area helps to tie each space together, while allowing you to designate each interior space with furniture rather than permanent walls.
In recent times, open ceilings have made a strong comeback. A vaulted ceiling gives a room an airy, light feel. The look works best in two-story building or more, but even single-story structures can incorporate a slightly higher ceiling to increase the vertical space of any room.
7. Earthy Hues and Materials
Warm tones and reclaimed-looking materials give your space a cozier, more natural feel. Natural wood finishes, warm whites, soft green pigments, and authentic stone, metal, or other building materials bring nature-inspired design into your building and even complement the clean lines in modern tile and lighting fixtures.
Ready to start planning and build your dream building in Toronto? Call the construction team at Ra-V General Construction Corporation today to get started.