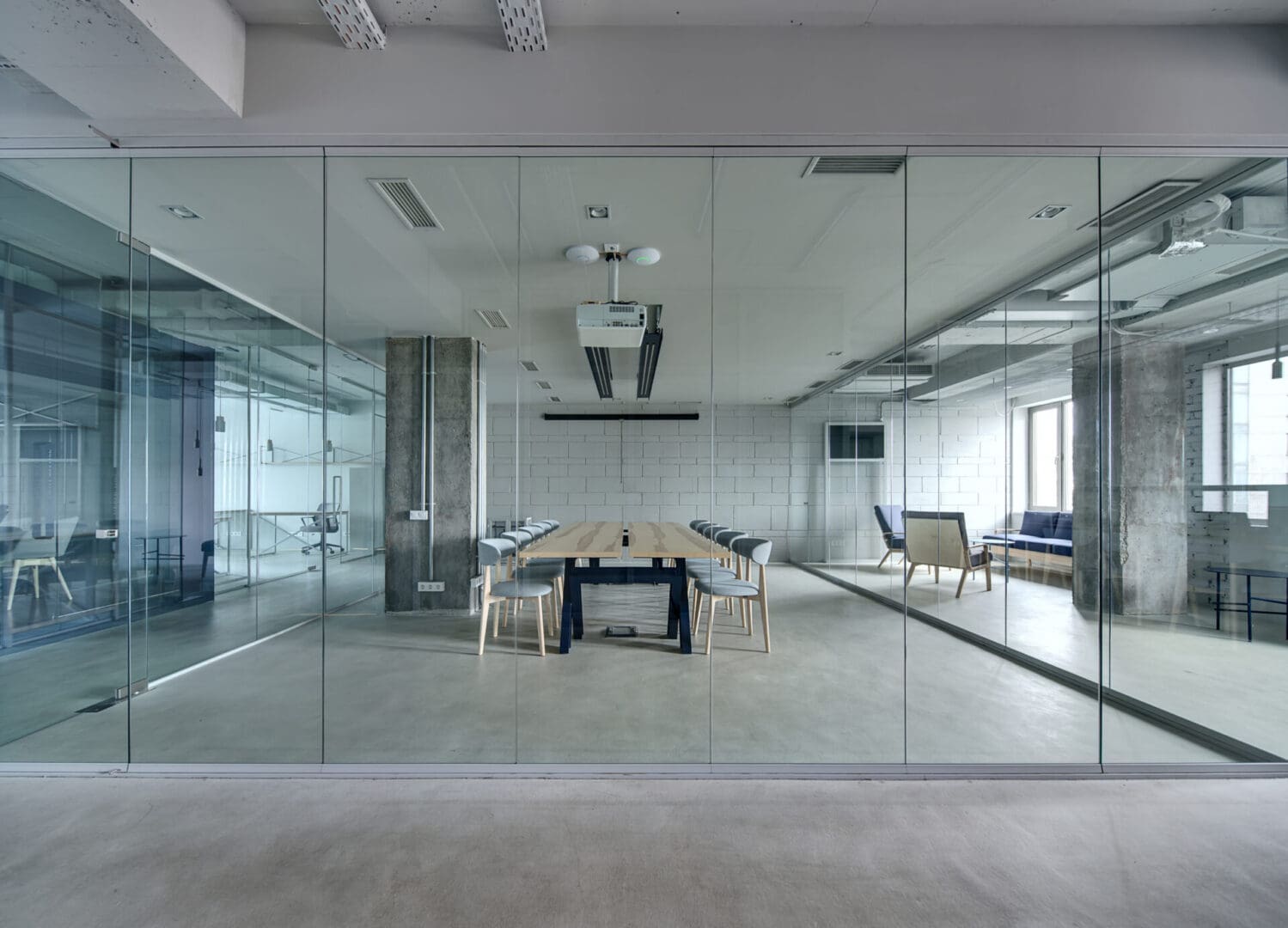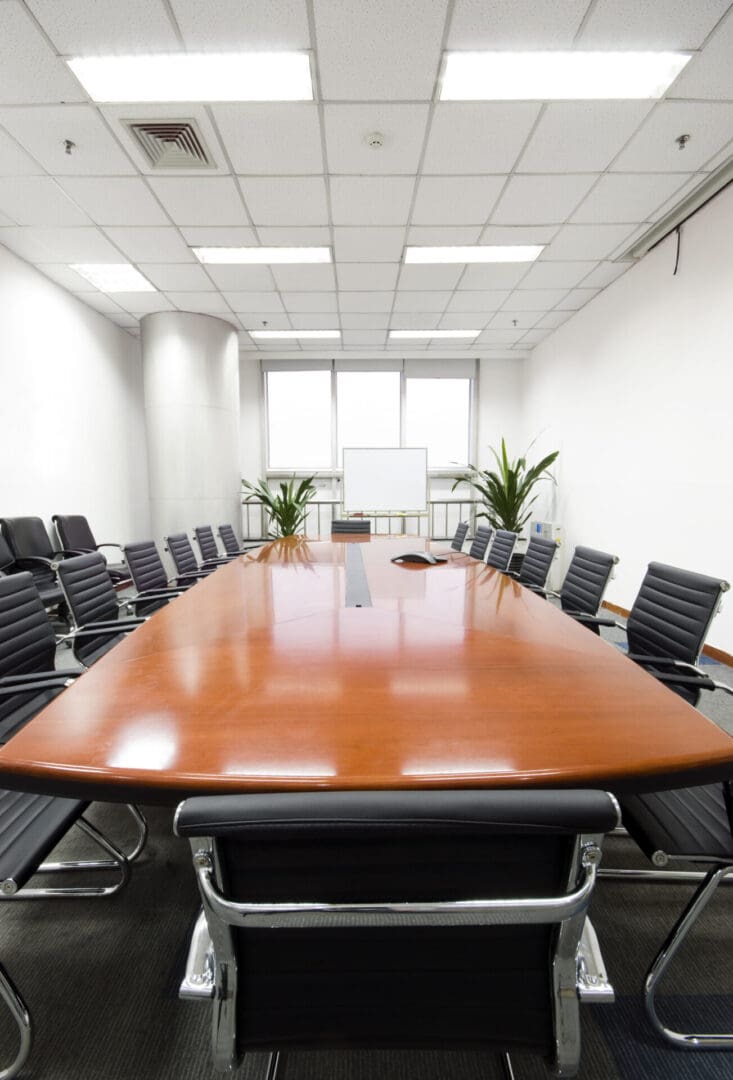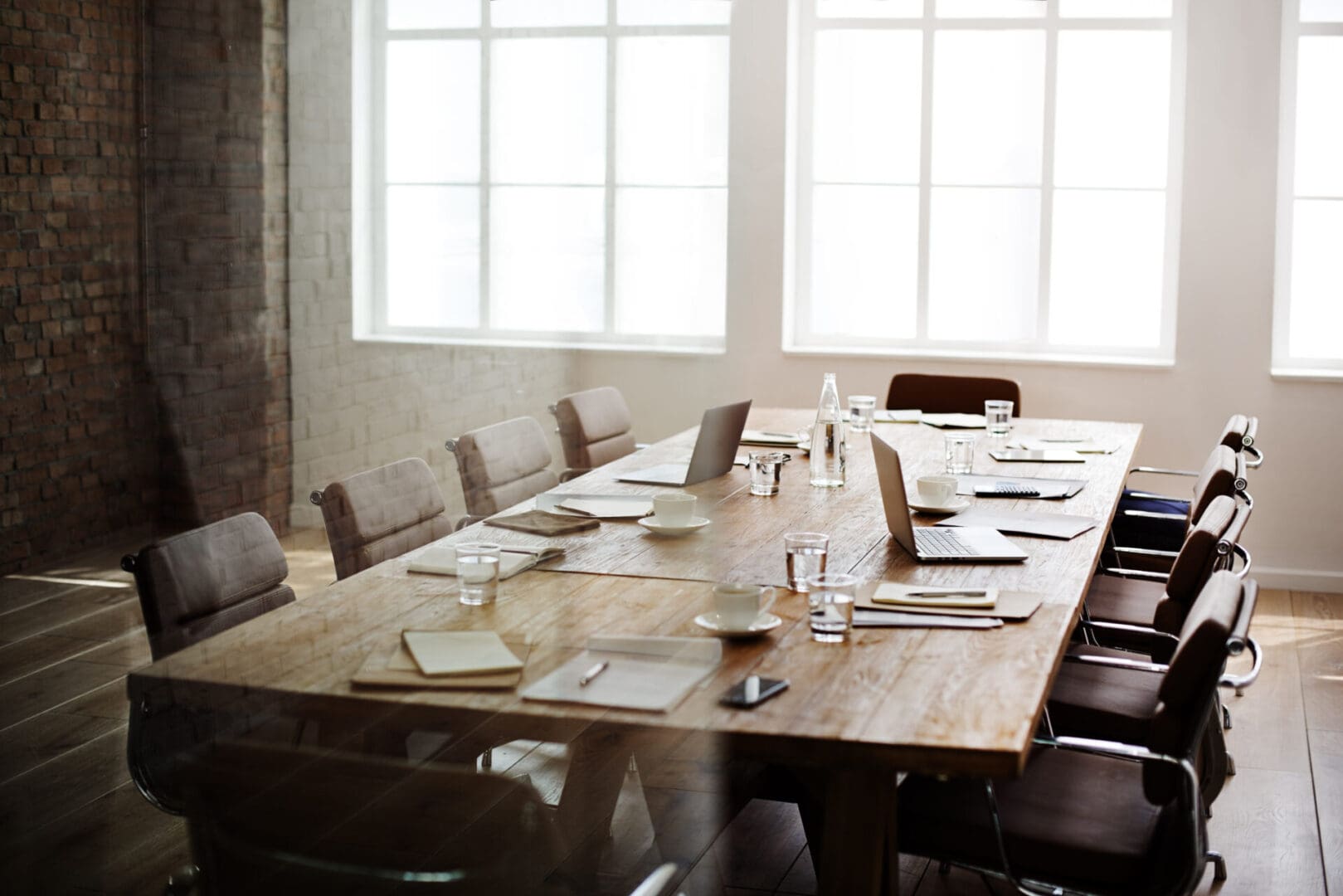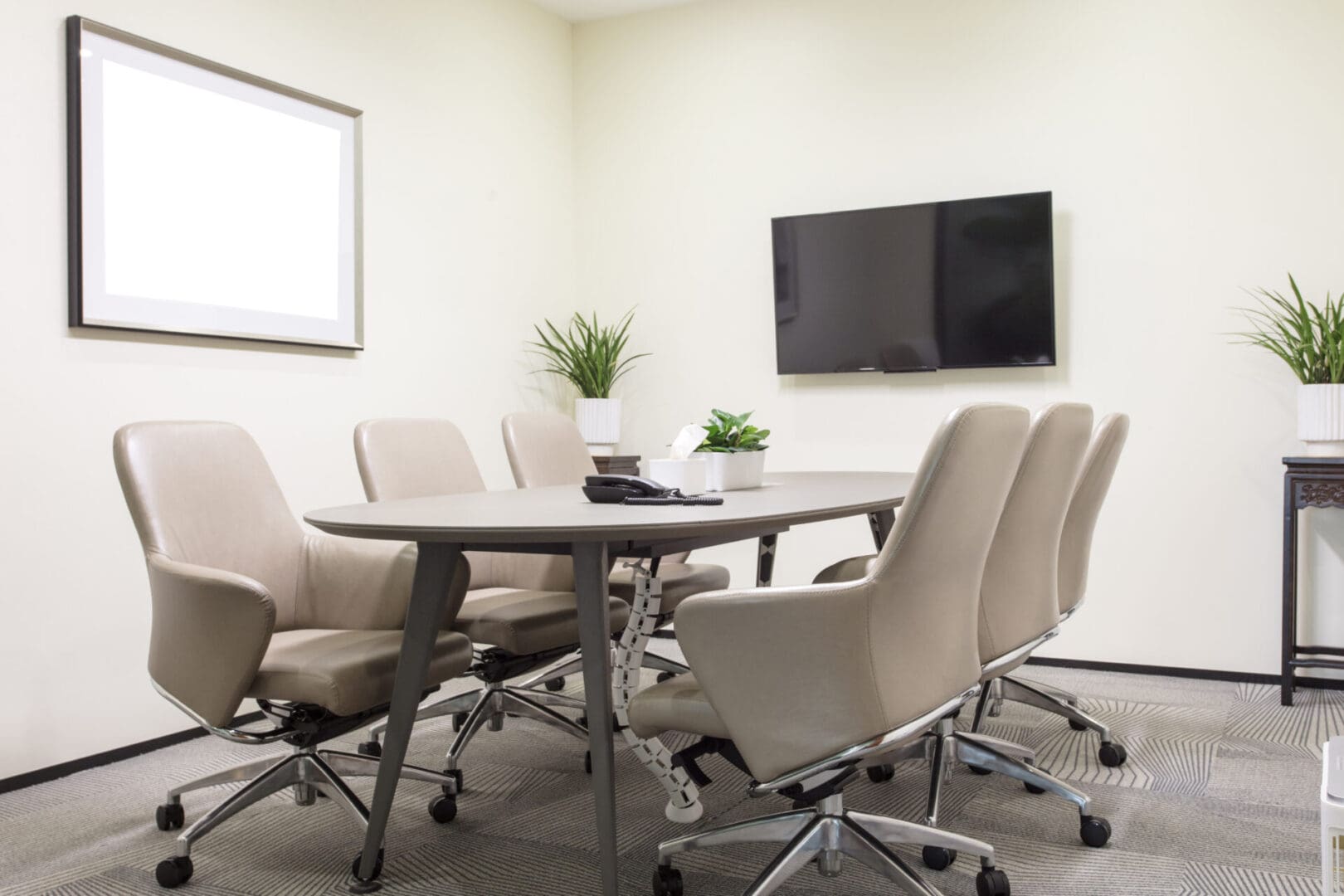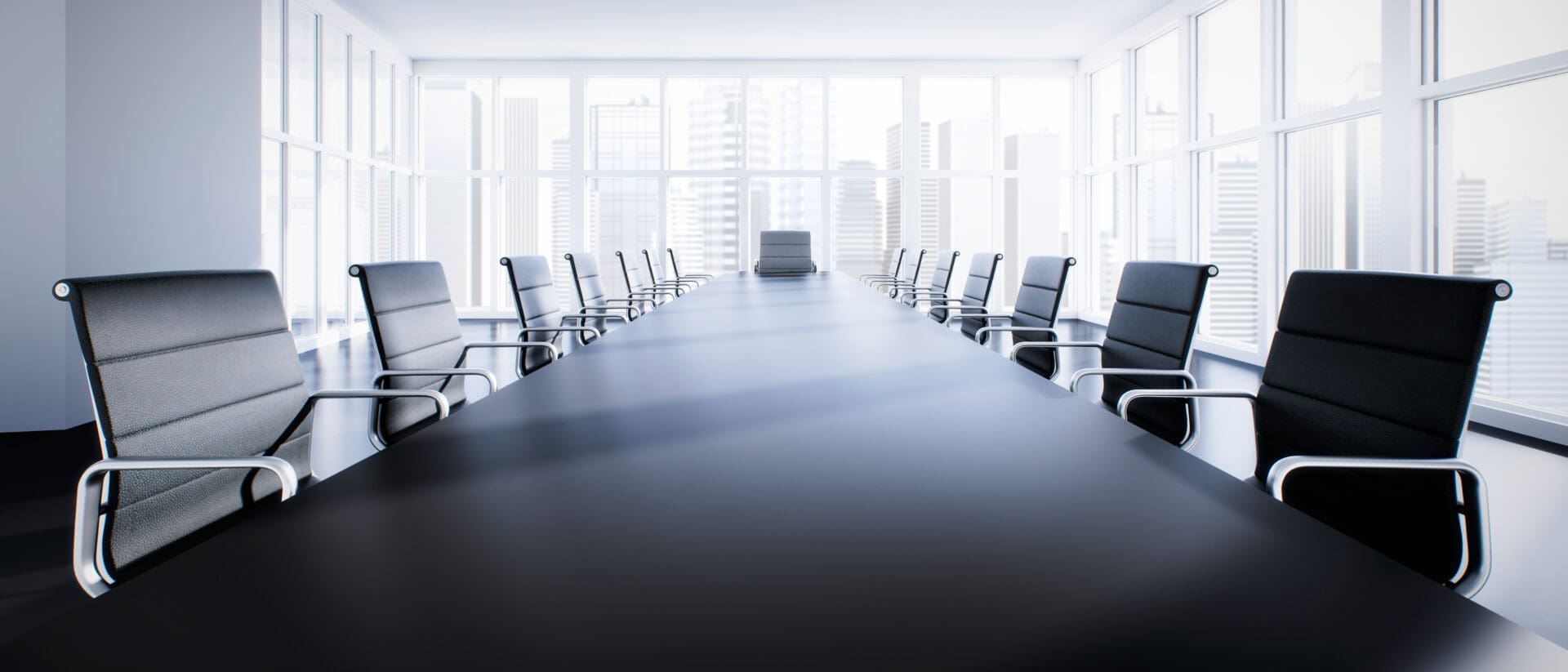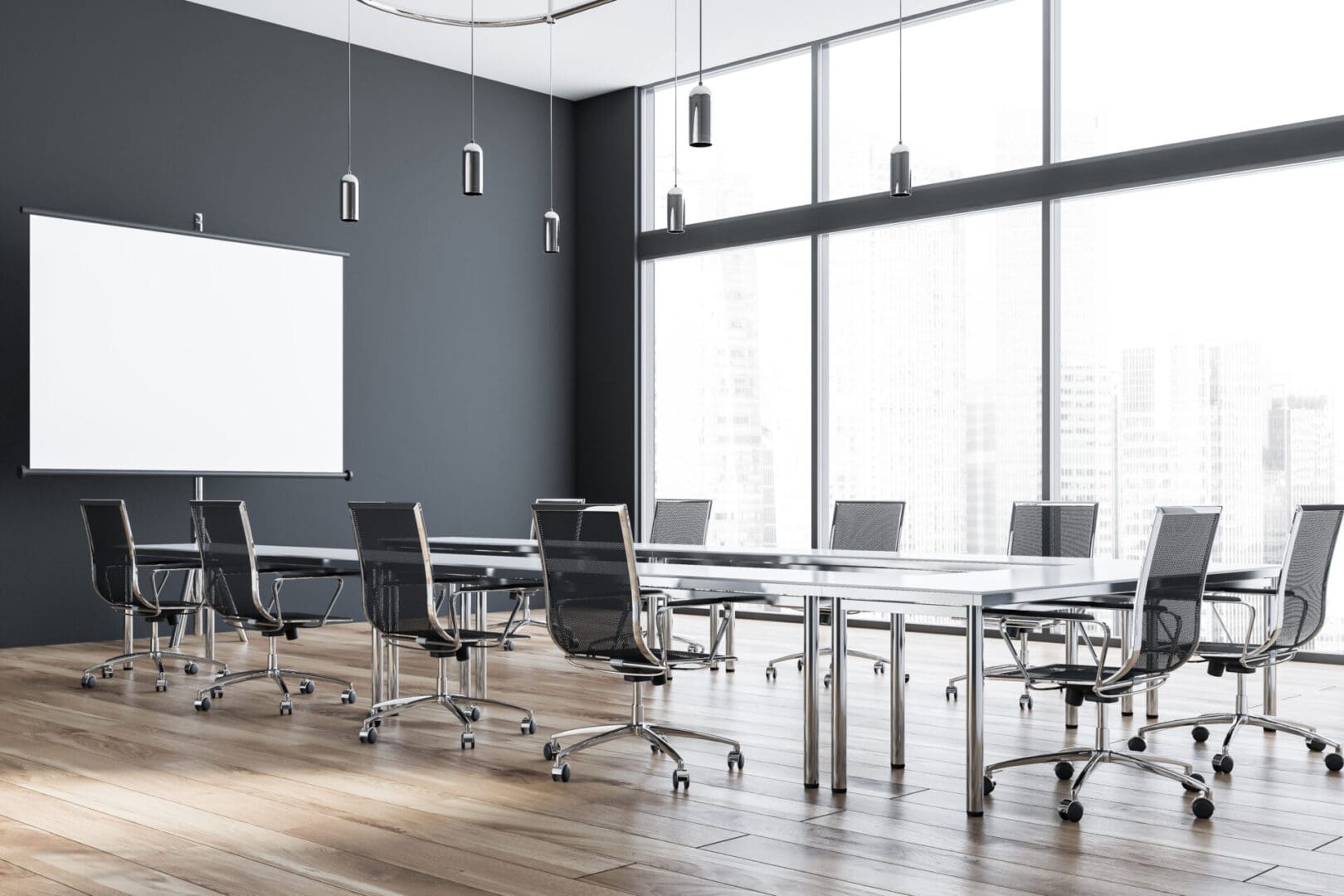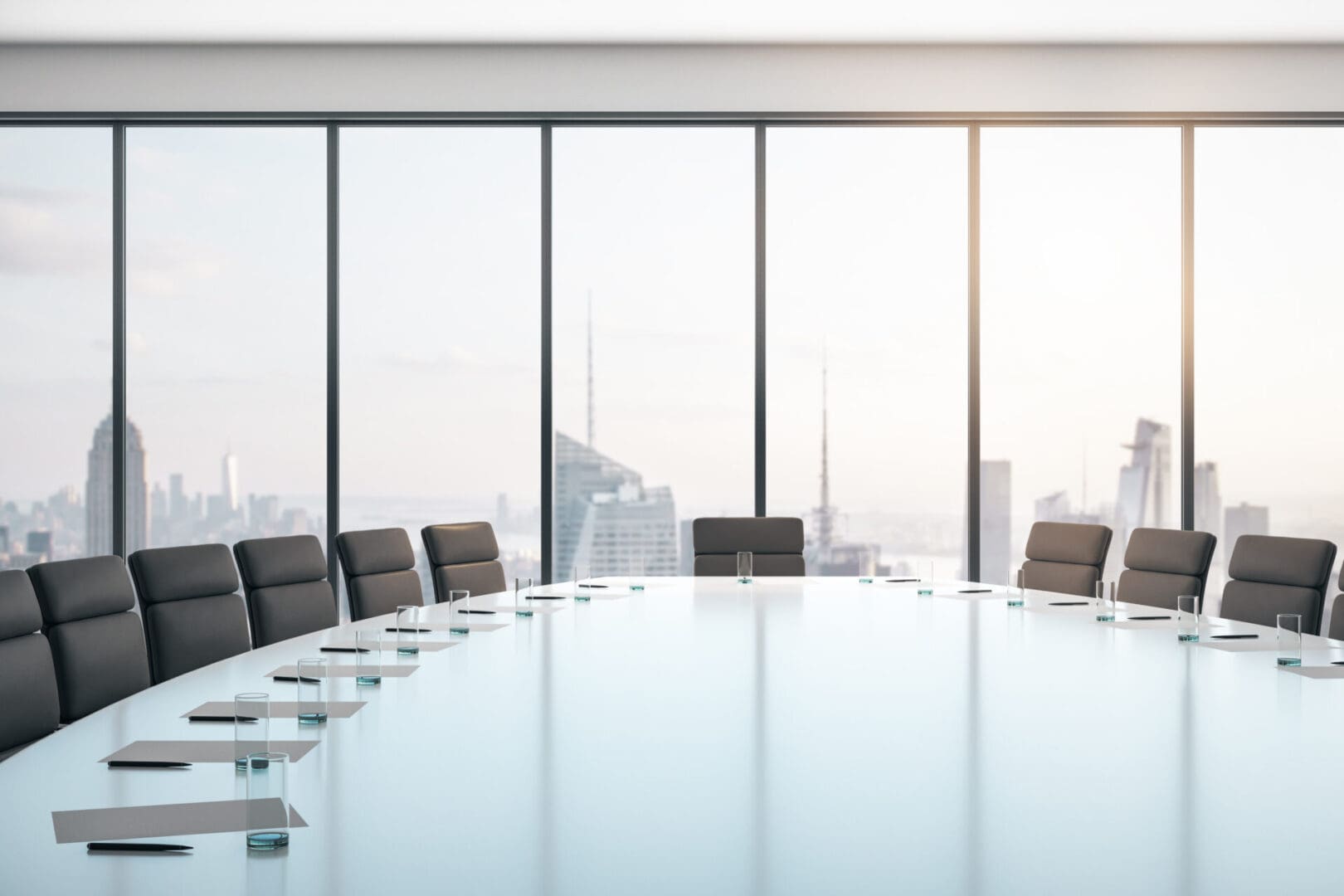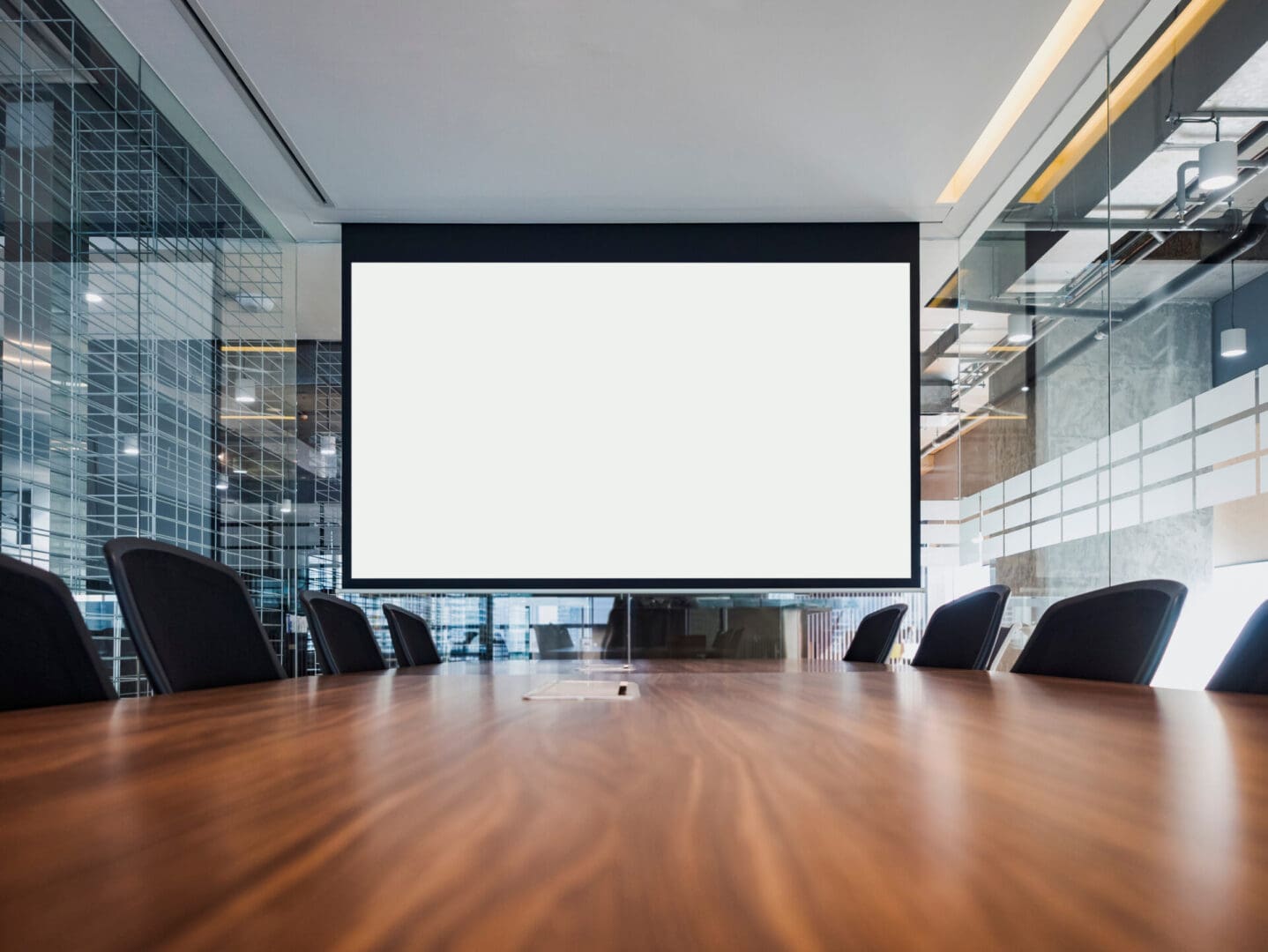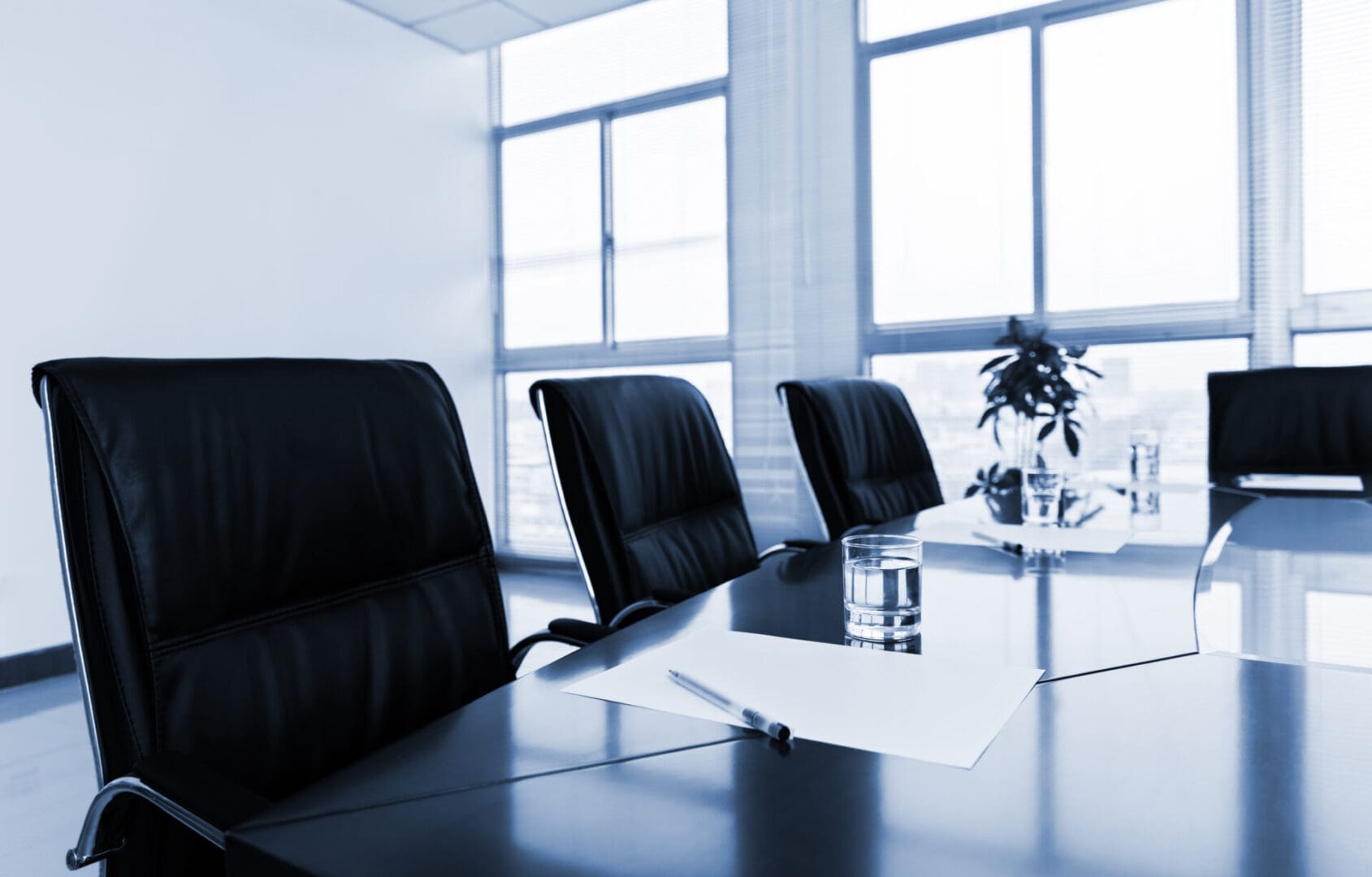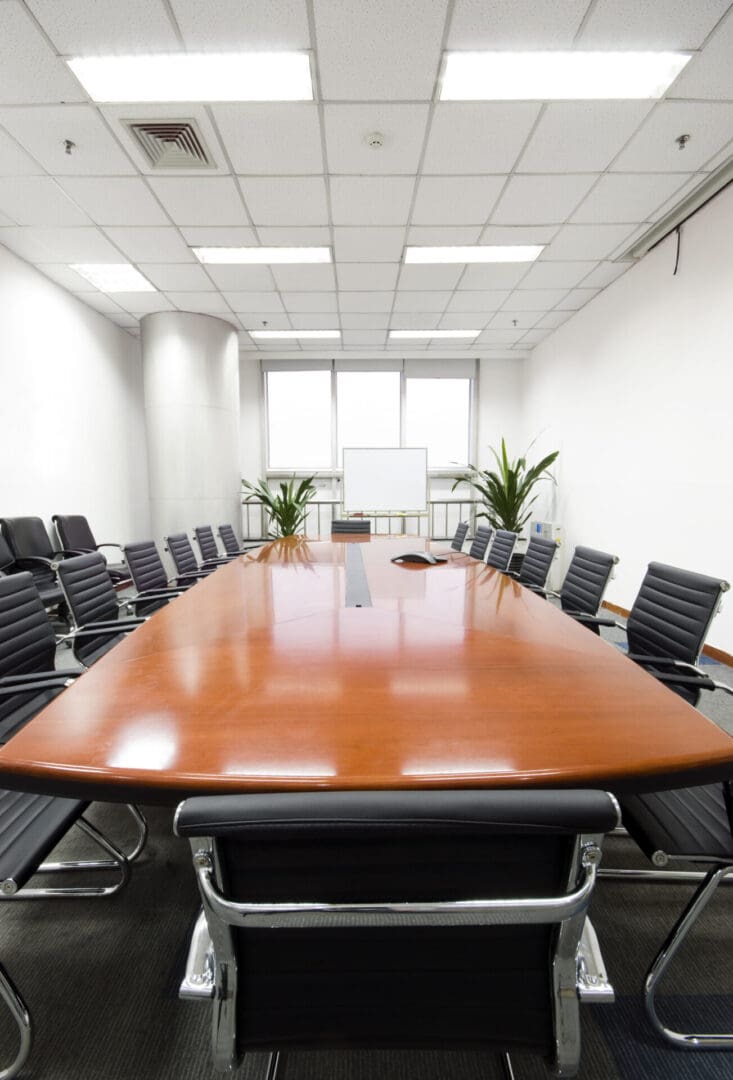 Design a Conference room
In a world where open floor plans are increasingly the norm, the conference room is one of the few remaining spaces for a quiet, productive discussion. As a result, it's vital to get the design, format, and functionality absolutely perfect. In the end, they can mean the difference between a room that's just another place to work and one that's alive with creativity and collaboration.
It's critical to consider not just the employees and clients who will use the room, but also the function of the space when creating your team's conferencing areas. Every office and team is unique, and the goals for a meeting can fluctuate depending on whom you're meeting with, what you're discussing, and what your meeting objectives are.
Other factors to consider include the venue's location and acoustics, as well as audiovisual technologies and colour schemes. After all, if all of these factors combined can boost employee productivity by a few points, it's probably worth it.
Before we get into the specifics of what makes a conference room valuable for everyone, let's take a look at the various varieties that exist in today's offices.
The Five Most Common Room Types
This location in your office, while not really a conference room, is ideal for a fast sync, a client conversation, or a non-private phone call. These rooms, which are furnished with sofas, soft seats, and one or two coffee tables, are an excellent approach to stimulate cooperation and interaction without erecting barriers. They should be a decent distance away from your company's central workstation area so that the meeting has a sense of space and solitude.
These rooms, which can accommodate 2-6 people, are ideal for one-on-one meetings, small conference calls, and concentrated working sessions. A conference room will often have a round or small rectangular table, comfortable chairs, and enough space for individuals to stand and move around. While these rooms may include some audio visual equipment, they may also be used as a place for people to put their computers down and have a private talk or whiteboarding session. Don't be scared to get creative with these areas so that your staff can!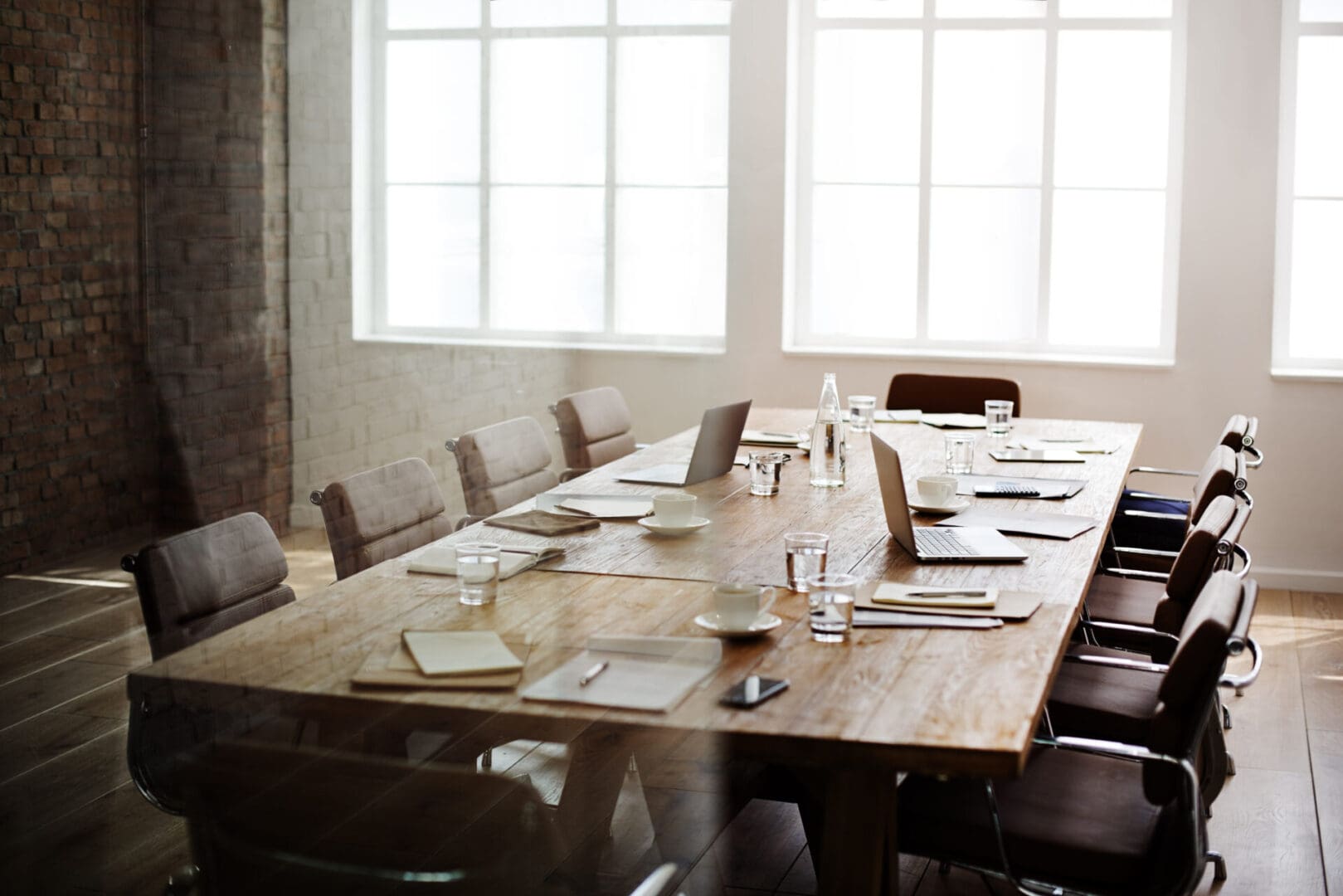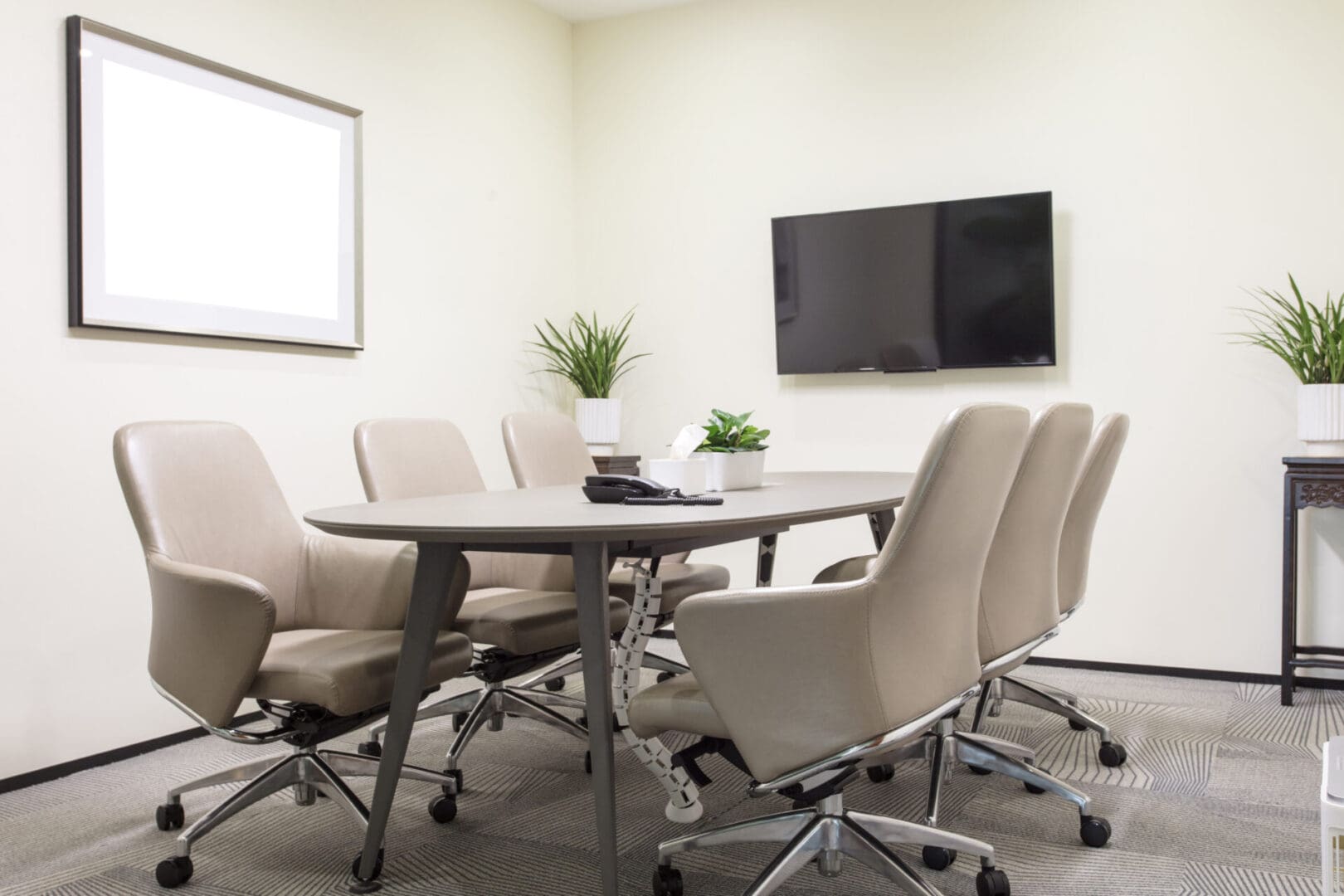 A phone booth is an excellent location for a person to make a call to a client or colleague. These soundproof and quiet rooms are normally 4' x 4' in size and come with a tiny table and chair. Consider having your general contractor create a couple of them or looking into prefabricated ones that may be readily included into an existing office when designing your office space.
These are your smaller conference rooms, with seating for 4 to 12 individuals. These rooms, which come with a regular conference table and seats, allow larger groups to gather together while still being able to see and hear each other. They usually feature an AV system that allows for presentation and conferencing, but the major focus is on teams connecting and strategizing.
These are for the big event: major client or board meetings, department get-togethers, and other crucial collaboration sessions. They are built for 10-20 individuals and are more likely to attract your company's attention (and budget) than other rooms. To provide a premium experience for leadership and client use, several organisations seek to fully integrate Audio Visual equipment into the space. These rooms are ideal for large tables, multiple seats, credenzas or other storage furniture, and even a sofa or two.
Putting together a collaborative space? Visit our Conference Collection for more information.
Where Should Conference Rooms Be Located in the Office?
Consider the placement of the rooms across your space when designing conferencing options for your workplace. Having conference places equitably dispersed can mean that employees meet more out of convenience for teams working in larger venues or on multiple floors.
Imagine having to travel from the 7th to the 30th floor every time you need to get behind a closed door; you might wind up communicating with your coworker over Slack rather than meeting in person. More relationships can be fostered by distributing conference rooms based on where various teams sit.
Individuals from different teams may not be getting enough time away from their desks in smaller workplaces (varying from 5,000 to 20,000 square feet). Spreading conference rooms throughout the facility can help with movement, morale, and teamwork in this situation.
Finally, consider the room's purpose when deciding where to locate conference rooms on your floor design. Placing rooms for presenting and strategy sessions near the office's outdoors allows for more natural light, which improves focus and productivity. Creating areas for quiet chats or phone calls along the office's interior can help to decrease distractions and allow people to connect.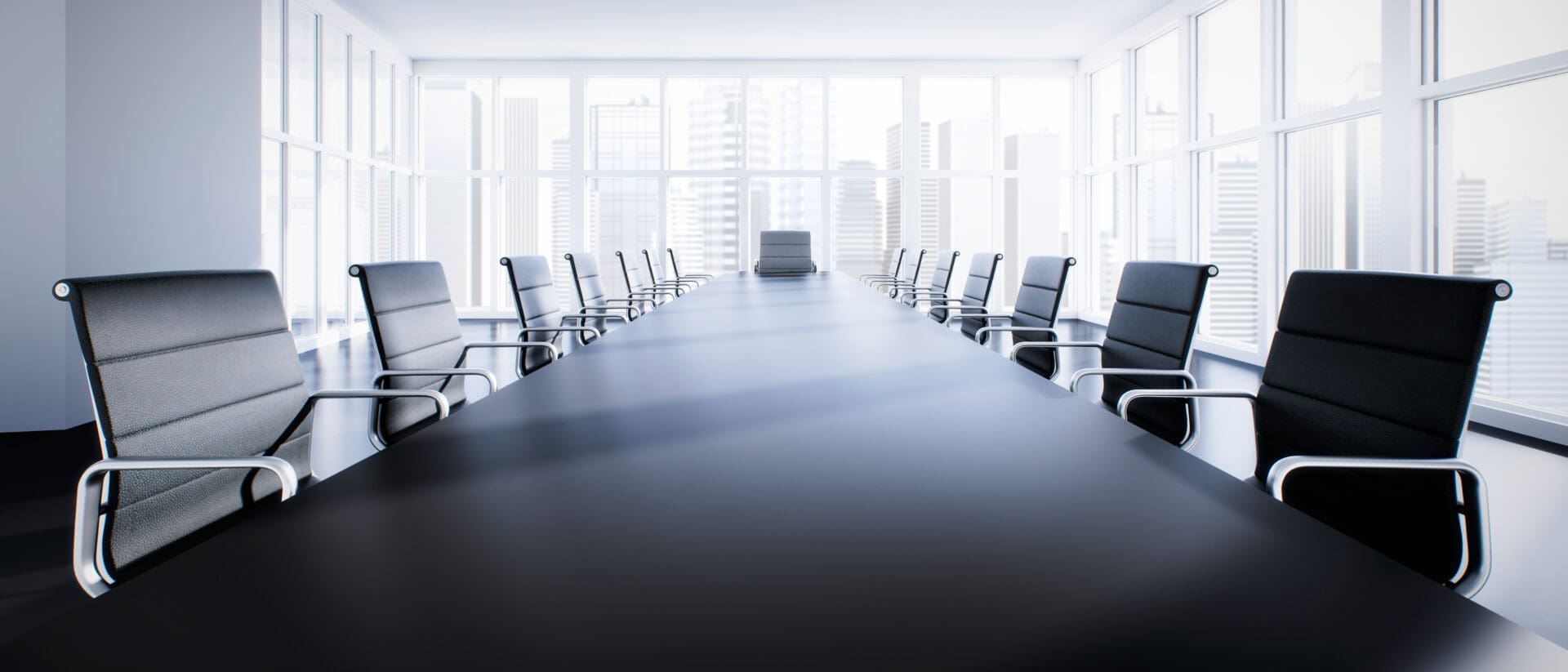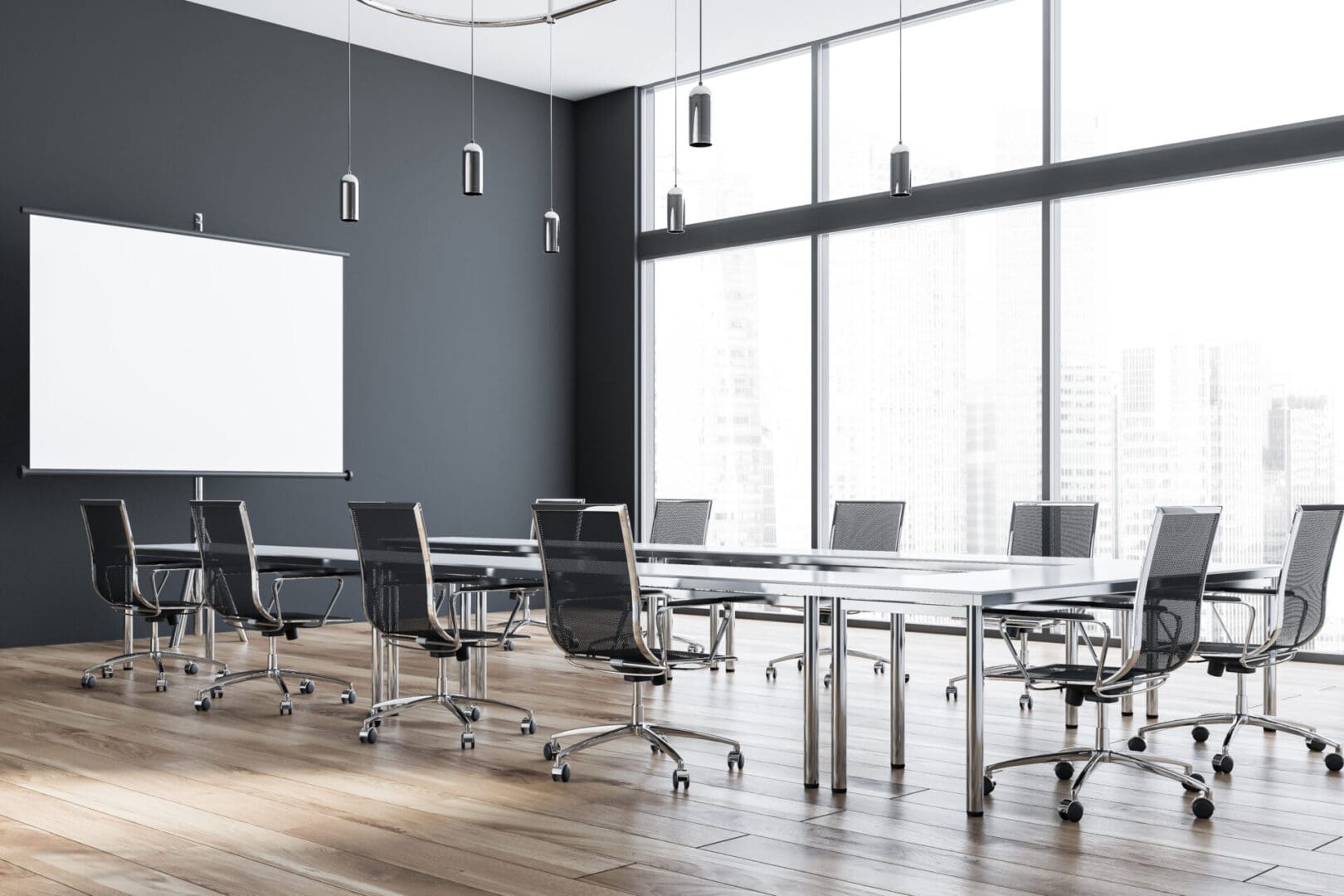 You'll Need This Technology Stack
for Productive Meetings
Meetings would be nothing more than an in-person memo reading if technology hadn't advanced (don't allow this happen to you). Productive meetings nowadays don't just use technology to help get things done; they rely on it.
Acoustic panelling is perhaps the most beneficial improvement in conference room technology. These wall/ceiling-mounted panels, made of wood, cotton, and sound-dampening fabric, assist adjust the sound in a conference room. Consider any meeting or conference call where the speaker sounded as if they were in an echo chamber; adequate acoustic treatment would solve 80% of the problem. Check out these simple solutions to your audio difficulties in conference rooms if you're interested in learning more about acoustic remedies.
After you've nailed the acoustics, carefully planning the Audio Visual needs of each conference room will save you time and money in the long run. Smaller meeting rooms for private chats may only require a Polycom; medium-sized meeting rooms will almost certainly require some video capability, but not necessary more than a Logitech. When combined with a Polycom, this should cover all of a team's basic requirements. Consider fully integrated solutions like Zoom or Google Hangouts Meet hardware to create a marquis event in your larger meeting rooms.
Furthermore, integrating booking technology can enable each employee reserve rooms at the push of a button, or at least identify another time it's open. Joan or Robin offer your staff with the gear and software they need to easily plan meetings and hold rooms, as well as synchronise calendars across the firm.
When it comes to designing a conference room, there are a few things to keep in mind.
It's critical for the modern conference room to reflect the company's aims and values, as well as to create a setting that's both comfortable and productive. Remember that regardless of the exact purpose of these rooms, the ultimate goal should be to boost productivity.
While having bean bags, soft sofas, and comfy pillows may be a terrific way to persuade employees to use a space, it may also send the incorrect message to others by luring them in for a nice post-lunch nap.
Your conference spaces should be neat and tidy so that each contact is free of clutter. Investing in cable management, storage solutions, appropriate waste bins, and wireless audiovisual systems will help you keep unwanted stimuli out of your meetings.
They should also be welcoming without being too distracting or invasive. Warm hue wall tones and soft lighting are appropriate for smaller spaces, while brighter tones and lighting are appropriate for larger areas. When it comes to wall types, glass is fantastic for a larger area, but it might feel like a fishbowl in a smaller room where one is on show to the workplace.
Heating and cooling are two aspects of a conference room that are sometimes disregarded. Correct air movement can reduce vent noise, while proper thermostat controls can be the difference between an icebox and an unexpected sauna in the office. Indeed, office air quality has become a hotly debated topic, with a provocatively titled New York Times article last year stirring considerable debate with the provocative title, "Is Conference Room Air Making You Dumber?"
At the end of the day, conference rooms should prioritise collaboration and connectivity. The design should reflect and emphasise the meeting's goal without being distracting.